The work of the "pool maintenance" is changing rapidly. These days, it takes more than a bucket of chlorine and a scrubbing brush to maintain a pool of multiple standards customers expect.

The endless pool (Infinity Pools) separate location very suitable for underwater fun. These are man-made ​​pool for entertainment purposes, but there are some very special.
Swimming pool and the water is often absorbed places because direct contact with water and the solution. Therefore, waterproofing and swimming pool water is inevitable. Waterproof to water leakage to the outside, resistant to water and dirt.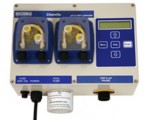 ChemFlo automatic control systems measure and precisely control set levels of sanitiser (chlorine) and pH balance (acid) through feedback from inline sensors. This ensures the safest possible swimming conditions. Costs are reduced by controlling chemical use and preventing excessive addition of chemicals at may damage pool grout, plaster, and expensive equipment such as pumps, heaters, and filters.
• Digital display
• Reliable inbuilt peristaltic pumps
• Variable dose rate
• Simple installation
• Weather proof ABS enclosure, water resistant to IP25
Chemflo controller and feeder – 2 years
Sensor – 18 months
Labour – 1 year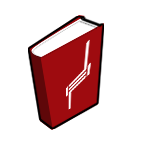 cms_1348130414.pdf
KI TI CONSTRUCTION & TRADING CO., LTD
Head office : 85/27 Nguyen The Truyen Street , Tan Son Nhi Ward ,Tan Phu District, HCMC
Hotline : 0919 558 689
Tel : (84.28) 3812.0738 - Fax: (84.28) 3812.0739
Website : www.kitipool.com , www.kitipool.vn
Email : kitipools@gmail.com